Mittwoch, 30.11.2022
9:00 – 14:00 Uhr
Online
Ready-to-Use Services von NFDI4Ing 
für die
 Materialwissenschaften
Ready-to-Use Services von NFDI4Ing in den Bereichen:
Datenkompetenz & Training 

Daten- Governance, Kuratierung & Standards 

Tools, Services & Methoden
Material- wissenschaften (CC-43)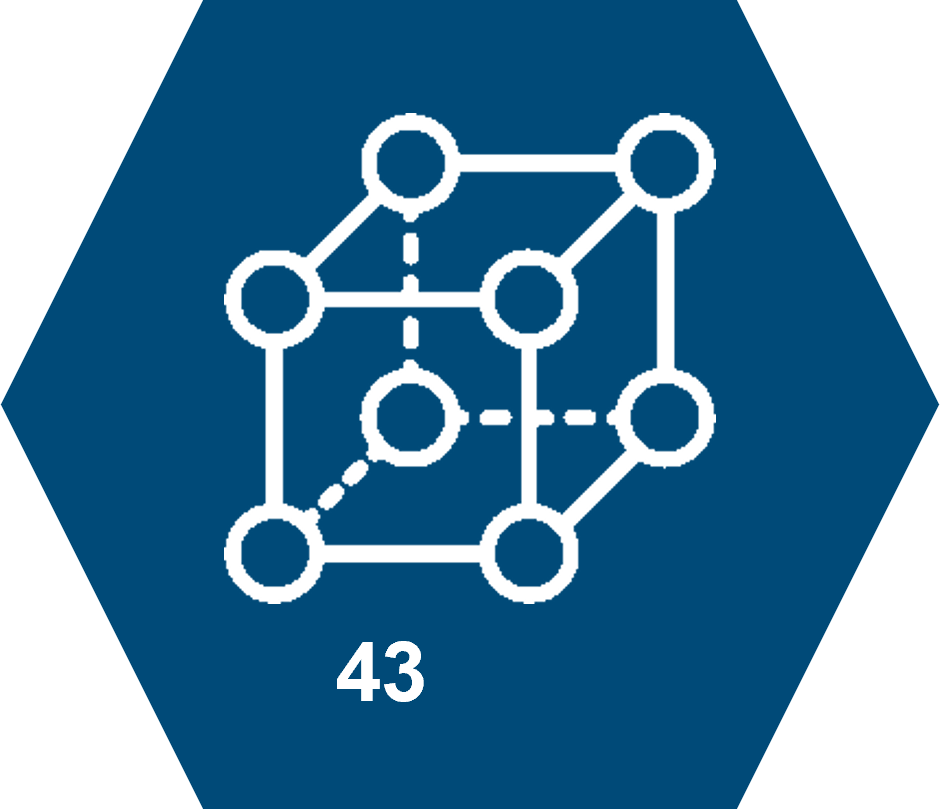 Das Community Meeting der Materialwissenschaft wird am Mittwoch, den 30. November vormittags in einem virtuellen Format stattfinden.
Akteur: innen aus Wissenschaft und Praxis werden Ihnen verschiedene Dienste aus dem Bereich Forschungsdatenmanagement vorstellen, die Ihnen schon heute von NFDI4Ing angeboten werden.
Die Anmeldung ist eröffnet.
Die Agenda folgt demnächst.
Die Agenda ist jetzt verfügbar.

Die Anmeldung ist ab sofort möglich. Die Teilnehmerzahl ist nicht begrenzt, die Registrierung ist zur Teilnahme aber notwendig.

Materialien und Aufzeichnung
In den kommenden Tagen werden wir die Folien der Präsentationen sammeln, die Aufzeichnungen sichten und jeweils veröffentlichen.
Die Dateien werden jeweils bei den Beiträgen in der Agenda verlinkt, zusätzlich werden weiterführende Links hinzugefügt.
Die dokumentierten Fragen, Antworten und Anregungen finden sie im Hedgedoc-Pad ↗.
Zielgruppe:
Die Veranstaltung ist offen für alle Interessierten, insbesondere für Forschende und Aktive im FDM aus Wärme- und Verfahrenstechnik
Über das Kontaktformular haben Sie schon jetzt die Möglichkeit,
eigene Beiträge einzureichen
und so die Veranstaltung aktiv mitzugestalten. Sämtliche Beiträge und Fragestellungen rund um das Thema FDM in Wärme- und Verfahrenstechnik sind herzlich willkommen.
Bei
Fragen
zum Event stehen wir Ihnen gerne ebenfalls über das Kontaktformular zur Verfügung. Die Teilnahme ist kostenlos.


Um Anmeldung wird gebeten.
Die Registrierung ist zum Erhalt des Zoom-Links notwendig. Es gibt allerdings keine Begrenzung bzgl. Zeit oder Anzahl.
Zur Anmeldung ↗
.
Die Vorträge werden (mit Zustimmung)
aufgezeichnet
und hier im Nachgang
bereitgestellt
.
Fragen zu den Vorträgen werden in einem kollaborativem
Hedgedoc-Pad ↗
zusammen mit den Antworten gesammelt. Hier können Zuhörer und Referenten sich auch nach dem Vortrag austauschen.
Eingebettet in das
Rahmenprogramm
aus Begrüßung und Pausen zum Entspannen und Vernetzen gliedert sich das Programm in drei thematische Bereiche: Im großen Block
Tools, Services & Methoden
stellen wir bereits nutzbare Angebote aus der NFDI4Ing vor.
Parallel dazu gibt es im Bereich
Datenkompetenz & Training
einen kurzen Überblick über FDM und NFDI4Ing, sowie die Vorstellung von Angeboten und Lern- und Lehrmaterialien.
Anschließend werden im Bereich
Governance, Kuratierung & Standards
(von Forschungsdaten) die Nutzung von Ontologien, und übergeordnete Vorgehensweisen behandelt..
Zusätzlich werden die Beiträge in die Abschnitte des Forschungsdatenlebenszyklus eingeordnet und mit Symbolen versehen.
Im Community Meeting CC-43 2022 erwartet Sie folgendes Programm.  | The CC-43 2022 Community Meeting comes along with the following program.
Mittwoch, 30.11.2022
Wednesday, 30.11.2022
🎫 Ankommen und virtueller Check-In | Arrival and virtual Check-In
Begrüßung und Vorstellung des Programms | Welcoming and introducing the agenda
Betty's (Re)Search Engine: A client-based search engine for research software stored in repositories. Demonstration
PlotID - a toolkit for connecting research data and visualization
Kaffeepause | Coffee break
Ein Werkzeug zur Planung und Umsetzung des Forschungsdatenmanagements
Jürgen Windeck, David Wallace
ELN File Format and RO-Crate export in Kadi4Mat
An Approach to Increasing the Reuse of Scientific Software
Mittagspause | Lunch break
A Research Software Engineering Workflow for Computational Science and Engineering
Zeitreihen und Dashboards in Kadi
Metadata4Ing - An ontology for describing the generation and provenance of research data within a scientific activity
Kaffeepause | Coffee break
Organizing Knowledge in Engineering Sciences Using the Open Research Knowledge Graph (ORKG) – The Tailored Forming Process Chain Use Case
Dr. rer. nat. Oliver Karras
Data Collections Explorer
Ontology based system modeling
Verabschiedung | Farewell
✏️ Anmeldung für das Community Meeting CC-43
Möchten Sie sich für das anstehende Community Meeting CC-43 anmelden oder haben Sie Fragen? Melden Sie sich gern an um demnächst weitere Information zu erhalten!
Wir freuen uns auf Ihre Teilnahme!


Sie haben Fragen bezüglich der Veranstaltung? Nutzen Sie dieses Kontaktformular um mit uns in den Austausch zu kommen!