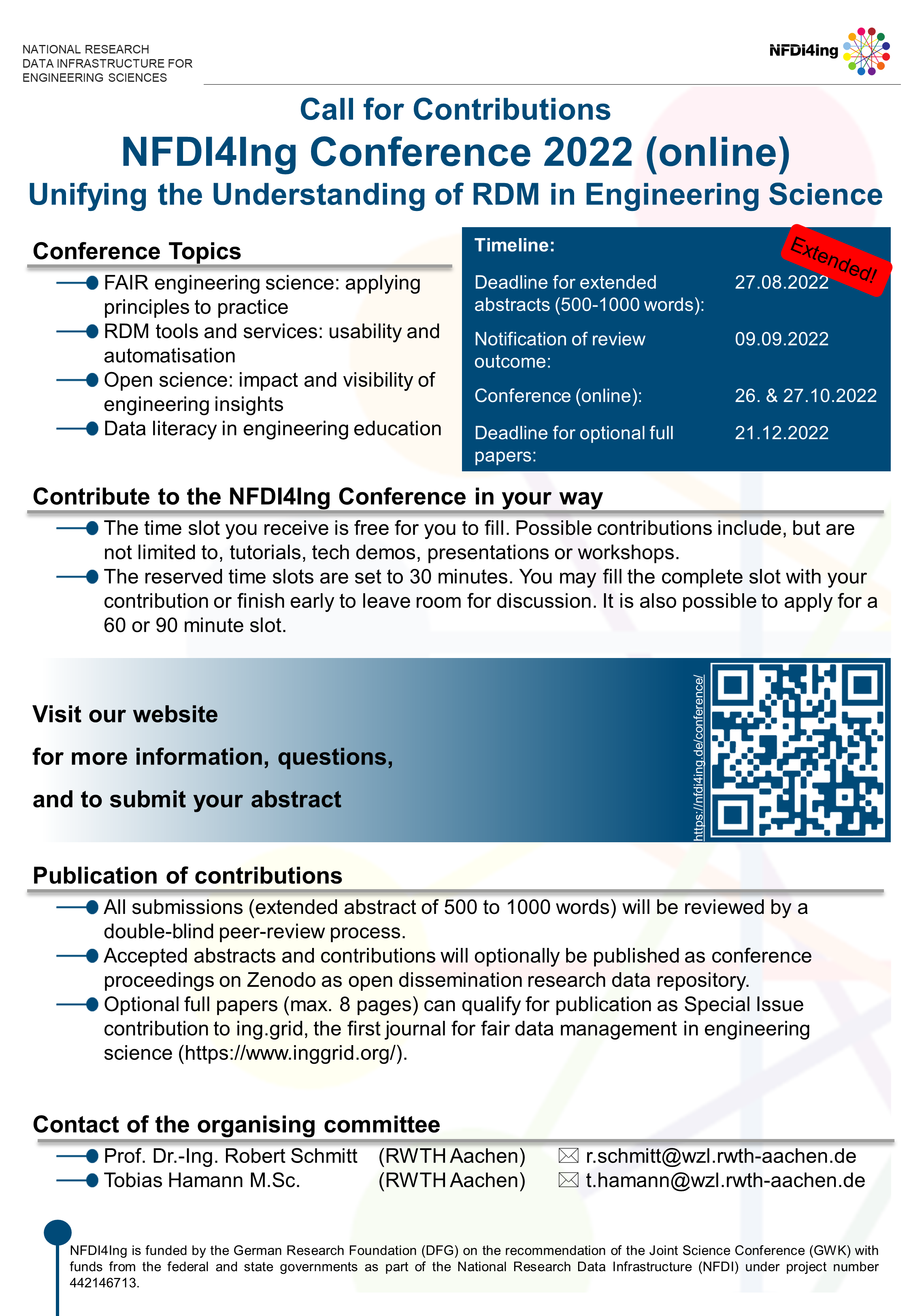 To apply to contribute to the NFDI4Ing conference, please submit your abstract describing the content of your contribution and its relevance for research data management (RDM) via the form below.

To ensure the quality of the conference, submitted abstracts (500-1000 words) will be reviewed by two randomly selected applicants (peer review) and experts from within the NFDI4Ing. Therefore it is mandatory to review two randomly assigned abstracts for your application to be considered.

Accepted contributions will be collected and published in an openly accessible repository under a CC-BY 4.0 license, provided the presenters consent (not mandatory, but highly recommended). If you do not consent or wish a different license, please check the corresponding checkbox below.

Additionally, accepted contributions are invited but not obligated to hand in a corresponding paper. This paper will then be considered for the publication in ing.grid, the first journal on RDM in engineering.

All contributions will be applicable for the "Best Contributions Award". NFDI4Ing external contributions are additionally applicable for the "NFDI4Ing Award". It is not possible to win both awards.